D128 Implements new wednesday flex schedule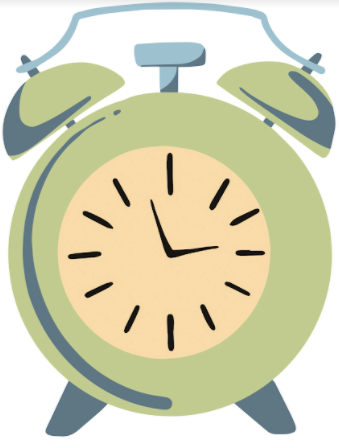 District 128 recently instilled a Wednesday flex period which allows for flexible learning time. It began operating on January 26th, a couple weeks into the second semester. 
 The flex period is a 55-minute period prior to first period. During this time, students are encouraged to meet with teachers, complete make-up work and reassessments, meet with their counselors and complete project work with peers.
The schedule shortens class periods down to forty minutes to accommodate maximum learning time. Attendance during the flex period is optional but highly encouraged for students. 
Last year, during e-learning, teachers held office hours before school and before lunch. Office hours last year were in thirty minute slots. The administration received feedback during first semester from students, parents and teachers calling for more flexible time to allow students to catch up on school work, and also take the time for their social-emotional health.  
Assistant Superintendent for Curriculum and Instruction, Rita Fischer (she/her), explained how the need for scheduled time outside of class with students and teachers was addressed.
 "We started the year with the return of an 8-period day that did not include scheduled time when teachers and students were available at the same time. When we discovered a need, we acted to address it," she said. 
Students who choose not to attend school during the flex period can use the opportunity to sleep in. However, bus transportation operates at the same times it does on any other day. 
According to Zach Stinson (9), he has trouble finding a ride to school in order to take advantage of the flex period.
Rebecca Brumer (11, she/her) feels like the Flex schedule allows for more time to be productive.
"I feel like I can be more organized with having more time to do my homework and not cramming it all in at once," she said. 
Brumer thinks the flex schedule helps minimize stress for students with a high class load. 
"I think students have a lot less stress when they have more time to finish everything," she said. 
However, Stinson feels the flex period doesn't serve a benefit to all students. 
"I think its kind of pointless if you don't have any homework to catch up on," he said. 
Fischer believes the flex period supports the students and staff members' well being by providing scheduled time outside of the 8 period day to connect and complete tasks. She also thinks the flex period serves a similar purpose as last year's office hours.
Fischer hopes the flex schedule will benefit students and staff. 
"I hope that it is supporting staff with some additional time to engage in all the work that happens outside of classrooms to ensure student success," she said.