Grace's stroke of fame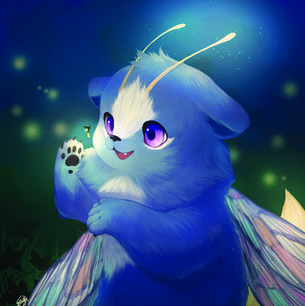 It is Saturday afternoon. Grace Jung (12) has just begun drawing out her digital animations frame by frame. In a couple of weeks, she'll add the finishing touches and post it to her YouTube channel and share it with her 3.95k followers.
Grace has been drawing since she was a little kid, but as she moved to animating, she's drawn inspiration from her favorite childhood films.
"I guess I just always was into animation and movies from Pixar and Studio Ghibli, and that kind of inspired me to start animating," she said.
Jung also emphasized the level of dedication and creativity that quality animations require.
When asked how often she ideally posts on her YouTube channel — Staromelo — Grace said, "For an animation, I would probably schedule it like every couple of months, because the latest animation video that I did took a whole week of drawing 12 hours a day."
Because creating and posting quality pieces takes such a time commitment, many young artists struggle to find an outlet for their talents. However, Jung believes that being an active part of the art community is one of the most important aspects of being an artist.
"It's just a very special thing to be able to share your work with other people… you can grow together."
Grace is currently taking AP Art and has won the Scholastic Art Competition's Gold Key. Next year, she will be attending Washington University in St. Louis, where she will be majoring in Communications Design; she also plans to pursue art and animation as her career path.
"I would love to maybe work in animation. Maybe, I mean, there's a lot of jobs that you do. So it's not like you're fixed in one job either. I would say the general sense of working in animation with other storyboard artists would be really nice," Jung said.
Finally, from her own personal experiences, Jung was able to give pieces of advice to newer artists.
"When you're starting off in art, it's very important to not think of what other people would think when they look at it, so it's not bad to start posting really early on. Of course, if that really starts to weigh you down, it's always okay to take a break."
If you'd like to explore more of Grace's art and animations, be sure to check out her website and YouTube Channel: Link to Grace's website and link to Grace's YouTube page.