Retirees leave words of wisdom
Every year, VHHS sends off beloved staff members to retire in relaxation. We can be sad that we are saying goodbye to staff members who have changed the lives of students, but we can also celebrate the lasting effect of the careers of
Marla Pierce, Assistant Principal's Administrative Assistant; Jerry Miceli, Physical Welfare Teacher; and Gerald O'Connor, Assistant Director of Buildings and Grounds as they move onto the next chapters of their lives.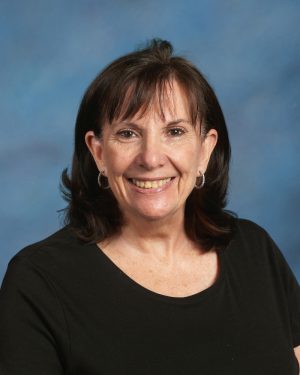 Mrs. Pierce
Mrs. Pierce started her career 25 years ago as a secretary for IT at LHS for five years. She then moved to VHHS and became an LST secretary. Finally, she became one of the Assistant Principal's secretaries.
Her greatest achievement during her career was her part in developing the Work Class Act with the first social worker at VHHS. She also helped create the Honors Assembly.
Mrs. Pierce doesn't have one single favorite moment at VHHS, but many. She said she really enjoyed all the assemblies, including homecoming.
She has many plans once she retires. Mrs. Pierce plans to watch her grandson two days a week and wants to join a health club. She also plans to spend time with her husband, kids, and sisters.
Advice for freshmen: "Your freshman grades help with your GPA all through school…get a jump on homework and studying — it's really important."
Advice for first-year staff: "Get to know as many teachers as you can and be nice to your support staff."
Mr. Miceli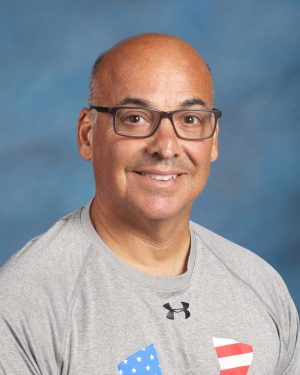 Mr. Miceli, our Physical Welfare teacher, began his career 35 years ago, starting at a middle school for six years, which at first he did not like, but grew to love. Then he taught at Maine East High School for four years, followed by Woodstock High School for two years. Finally, VHHS came calling, and he's stayed here for 21 years.
Growing up, Mr. Miceli either wanted to be a fireman, bricklayer or a teacher. Teaching came first, once he got into Outdoor Adventure Challenge I & II, he never looked back.
Throughout his career at VHHS, his favorite moment was going camping with his students at Devil's Lake. Seeing students use what they learned in class was one of his most rewarding experiences.
Miceli has also been the head wrestling coach during his time at VHHS.
When asked what his greatest achievement at VHHS was, he said that it's more about the kids. He really enjoys when old students email him many years later telling him they did something cool that they had learned in his class.
After retiring Mr. Miceli plans to work part-time to keep busy. He's also going to do a lot of fly fishing and spend some of the winters in Aruba or Florida.
Advice for freshmen: "Step out of your comfort zone, try some new stuff, do clubs, do sports and make friends — make personal connections."
Advice for first-year staff: "Children don't care how much you know…once they know you care, they're gonna learn, so let them know you care about them first."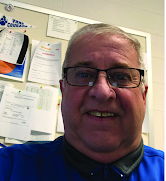 Mr. O'Connor
Mr. O'Connor, our Assistant Director of Buildings and Grounds, began his career more than 30 years ago. Out of high school, he worked for a heating and air conditioning outfit. Later, he moved onto plumbing work, bath remodeling and other jobs in the field. In his early 20s and 30s a position to be a maintenance worker at a catholic grammar school in Park Ridge, IL. opened up. He worked there for almost 20 years. Then, he worked at LHS for about four years before moving up to VHHS around 2005, and he has worked here ever since.
He said he fell in love with the work he does, as every day brings a new challenge to him, and the atmosphere is great.
"There's nothing like going to work in a place you like," Mr. O'Connor said.
His greatest achievements at VHHS were the various projects he's been a part of. Whether it's been changing the existing lighting to LED lighting, or new carpeting, watching the school progress and modernize has been one of the best parts of his career. He enjoys just giving the school a small face-lift here and there when it needs one.
After retiring Mr. O'Connor plans to move south to Arkansas in September. He's already bought a home there and is excited about the warmer weather and little to no snow.
Advice for freshmen: "Don't jump up and bang on the [exit] signs, please…Just respect the school and behave yourself."
Advice for first-year staff: "Just enjoy the beautiful surroundings and school that we have here."
Mrs. Childers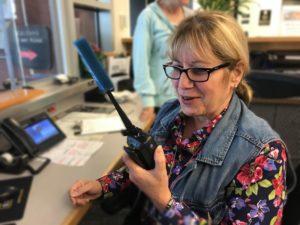 Mrs. Childers also recently announced that she will be retiring. Read more about her in our article from 2018, linked here: Link to Mrs. Childers profile.