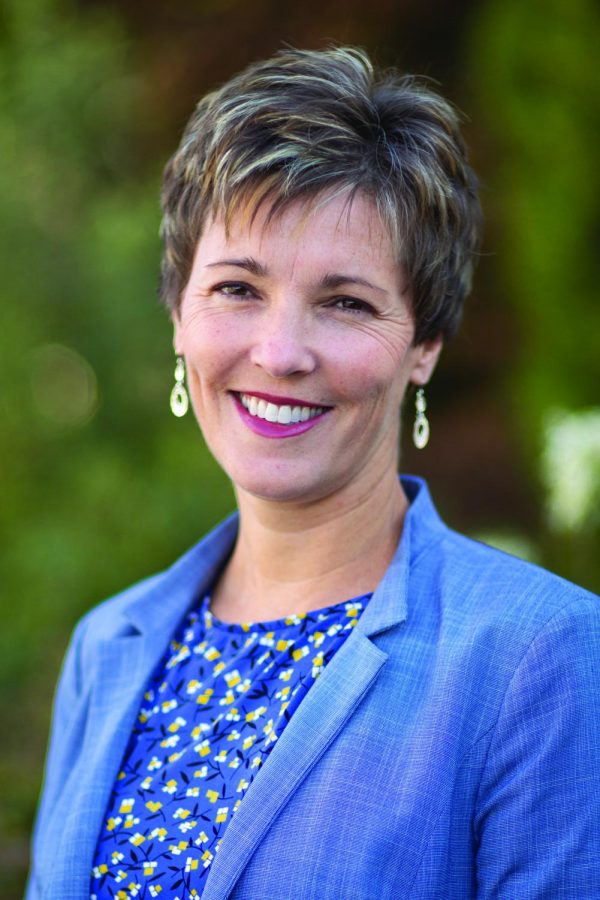 On Jan. 4, the Board of Education announced Dr. Denise Herrmann as the next Superintendent.
Dr. Herrmann developed an interest in teaching early on in life, earning both a bachelor's and master's in Chemistry, eventually becoming a chemistry teacher for 10 years before transitioning to administrative roles. 
"Back when I was in high school, a lot of my friends would come to me for help with their homework, and I really got a lot of fulfillment out of it… I knew pretty early, before I even went to college, that that's what I wanted to do," Dr. Herrmann said. 
While she does miss the classroom as the current Assistant Superintendent for District 303 (covering St. Charles, a suburb west of Chicago), Dr. Herrmann finds other ways to engage with students.
She regularly attends sporting events and musical performances, as well as meets with students to get an "on-the-ground" pulse of the district.
After being named science department chair, she went on to serve in a variety of highly-influential roles—namely, Superintendent of a district with five high schools and 10,000 students total. Dr. Herrmann describes this career path as one driven by wanting to make an impact on students and every job change bringing an opportunity to do more of that.
Dr. Herrmann already has an idea for how she wants to direct this impact, laying out a few broad objectives for the coming school year and beyond.
"My goal for my first year is to listen and learn and really become very embedded in the culture of the district," Dr. Herrmann said. "Once I've done that, my second priority is to make sure that all of those good things that are happening for kids are happening in the most equitable way possible."
Dr. Herrmann emphasized the D128 achievement gap and how she sees it as an opportunity for growth. She hopes to work towards her equity goal by first listening, sitting in on the district Racial Equity Committee meetings this past month, and then implementing policy. 
Along with equity, she's incredibly passionate about mental health issues. 
During her tenure as principal of a high school in California, she had one of the most difficult experiences of her career—a suicide cluster of four students in six months' time. As challenging as it was, both personally and professionally, she considers it the most defining moment in her educational career.
"Ever since then, I've really been dedicated to learning as much as I can and providing strong resources for students so that there's no stigma about seeking support for mental health issues," Dr. Herrmann said. "Let's start practicing some of those things when you're in high school."
Dr. Guillaume, the VHHS principal and search committee member, reflected on how her personal values stood out to the Board.
"She talked a lot about … developing trusting relationships that are based on what's best for our students. I think it's always refreshing to hear someone at the district level talk about students and what that position can do to impact the ground level," Dr. Guillaume said.
Dr. Prentiss Lea, the current D128 Superintendent, further added support to her appointment, elaborating on some of the important aspects of the job and how he sees her fitting in. 
"There are a number of things that you're looking for [in a superintendent], someone that can come in work with all of their stakeholder groups, and continue planning and implementation to continue to build on the excellence of the district," Dr. Lea said. "Dr. Herrmann certainly checks all of those boxes."
This appointment will have Dr. Herrmann as the fifth superintendent in the history of the district, and it's evident she can't wait to get started. 
"I'm just ecstatic. I'm very happy to be joining the district and the community and I look forward to the innovative opportunities for the districts under my leadership," Dr. Herrmann said.