Senior athletes achieve collegiate future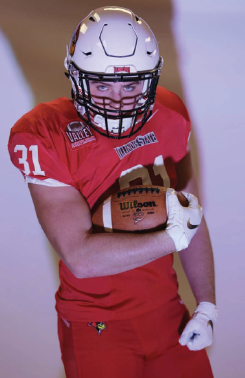 Brad Gothelf
Brad Gothelf committed to Illinois State University football on Nov. 21, 2019 as a fullback. 
As a sophomore at VHHS, Gothelf started on the varsity football team. As soon as Brad checked into his first game as an offensive lineman, he had a sack. 
"One of my favorite memories was when I started my first game of my sophomore season and had a sack for my first play," Gothelf said. 
Brad has put in a lot of work in the weightroom; becoming strong is a very important thing for his position in football. 
"Lifting almost everyday is very important, and when the whole team is down in the weight room working hard, it motivates me to work hard also," Gothelf stated. 
Brad's next step is to go out during the summer, work with the team and become a better football player all-around. 
"This offseason, I'm going to be getting to know the team more, going to the weight room a lot and just creating a team bond and getting used to the new culture of the college that I'm attending" said Gothelf.
Brad is looking forward to majoring in business and taking the necessary classes to become successful in that field.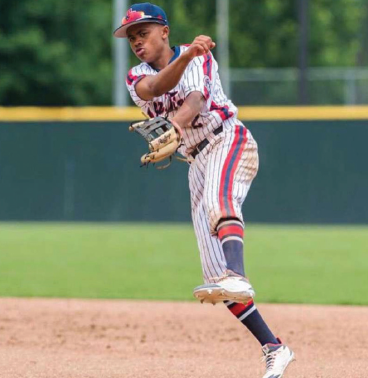 Tony Brown
Tony Brown (12) is keeping the family tradition running with athletics; he commited to Furman University on July 25, 2019 for baseball.
Brown has been playing baseball for 13 years.
"Ever since I first started playing baseball, I fell in love with it. I put in a lot of work over the years," Brown said.
Brown's favorite memory took place when he was playing in a summer baseball tournament in St. Louis.
His team was ahead by one run in the championship game. With a man on third and only one out, the other team hit a fly ball to left field. The left fielder, a Fordham University commit, caught the ball on the run, and the runner on third tagged up and raced for home plate.
"The throw comes in over the third baseman's head for a one hop strike right on the money to the catcher," Brown said. "I am at second base and I am jumping ecstatically, as is the whole team even before the umpire made the call of the runner being out."
Brown said this play changed the momentum of the game.
"The other team was talking smack the whole game and this really just shut them up, making the out call that much sweeter," Brown said. "We let our play do the talking, and we ended up winning for a fourth consecutive year for our program at the 17u age group."
Brown is looking forward to furthering his education by majoring in business.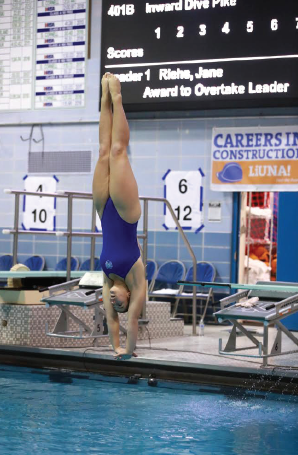 Allison Landis
Allison Landis (12) is a varsity diver and has been diving since her freshman year of high school. She will continue
this path at the University of Illinois along with pursuing a degree in engineering.
Before her diving career, Landis began as a gymnast, but after quitting gymnastics, she decided to try diving.
"Four years wasn't enough for me, so I guess that's why I wanted to dive in college so much. There was so much more I could still learn and do," Landis said.
For Landis, the biggest obstacle was coping with injuries. Last spring, she sprained her ankle, and as an athlete, it is essential to ensure that the body is constantly ready to perform at its best.
"I asked myself, 'Can I even get back to where I was, or should I just move on with academics?' But I trained really hard with a club and was able to get back to where I was in time for the high school season," Landis said.
Whether or not she should reroute her path due to her injury was a critical decision she had to make. Her drive and perseverance allowed her to make a full recovery, but the fear of not knowing if she could maintain her diving abilities was a challenge to overcome.
Contrary to many college application processes, Landis's began in the beginning of her junior year. She reached out to many coaches expressing her interest in their diving programs. From there, she narrowed down her top schools.
Though she applied to college with a standard application, she was also offered official visits where she was able to tour the school and spend time with the diving team.
Her diving coach, Nathan Lightman, inspired her to continue diving. His unforgettable experiences diving in college motivated Landis to chase after that kind of experience for herself.
"To anyone who wants to pursue their dreams in college, make sure you're having fun with it now in high school and that you love it, because if you're not having fun with it now, then there's no way you're going to be able to enjoy yourself in college," Landis said.