Winter brings flurry of new styles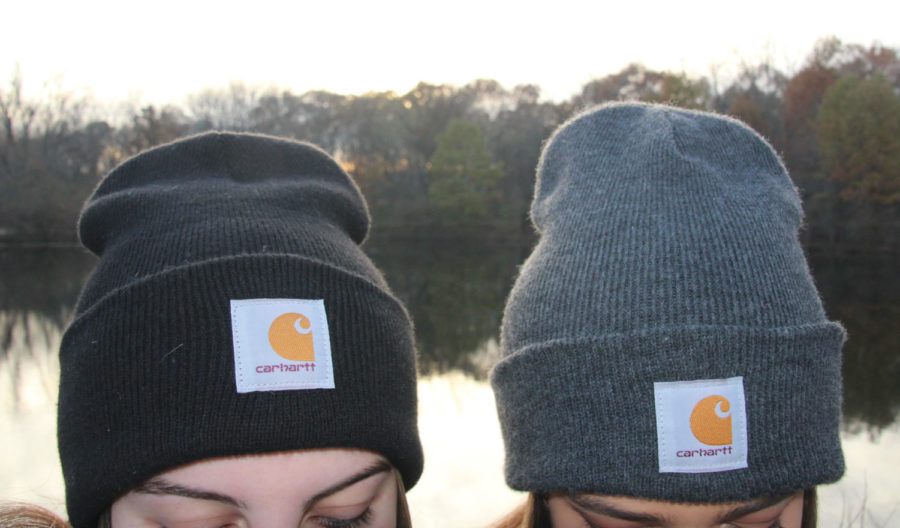 Bundling up is one of the most important things that can protect you from the frigid weather this season might bring. These Carhartt beanies are making a big statement in hats this winter and start at $14.99. They come in basic colors, and have a variety of more energetic colors such as neon yellow and pink. These hats pair nicely with several different styles and add a nice touch for a winter outfit. Some cute things to style with this piece are a cozy sweater or an oversized hoodie.
Boots are a staple piece for putting together a stylish winter outfit while fighting against the cold. Timberland is a very popular brand and these boots have been in style for about a year now. They are great to pair with lots of different outfits and come in several different colors such as black, grey and tan.
The shoes photographed are priced at $170, but according to the Timberland website, you are really getting your money's worth. The waterproof leather outside makes it possible for these boots to last for years. Timberlands work really well with leggings and jeans, adding a great touch to pull together the outfit.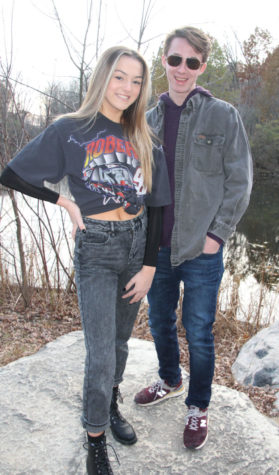 Photographed on the right is Patrick Lucas (12), styled in a trendy winter outfit. In this photo, he paired a grey jacket with a hoodie, which is a trend in men's fashion. Styling the hoodie with a jacket creates a nice look while still being warm enough to wear in the cold. Pat also matched his maroon shirt with the same colored Nike shoes, coordinating the outfit.
On the left is Zoë Lyle (11) wearing an outfit pulled right from the 90s. In this past year, it is a trend to wear clothes from the 80s and 90s, and this outfit brings that same vibe. Layering is key to keeping warm during colder temperatures, and still looks great. Zoë styles a long sleeve black shirt under a grey graphic tee. The colors combine perfectly and the knot adds a charming look to a basic outfit.
Black mom jeans are paired with her top, which evidently are very in style at the moment, bringing back that same 90s vibe. These jeans are very comfortable and loose, while still fitting nicely around the waist. Zoë also wears black boots, which give a sleek look while still being durable enough to wear in the winter snow.