VHHS says goodbye to retiring teachers
Mr. Bomgaars
Mr. Bomgaars has been teaching for 33 years. He began teaching high school at D128 when the VHHS freshman campus opened in 1999 and has taught all levels of biology.
In college, Mr. Bomgaars volunteered with the junior high fellowship at his church; one of the pastors brought up the idea of teaching with him. At the time, Mr. Bomgaars had experience teaching English to Vietnamese refugees and volunteering at his elementary school.
"I did a lot of thinking about it and thought that [the idea] made sense because I enjoyed doing what I was doing," Mr. Bomgaars said. "I shifted my plans and got my master's degree in education… and it was the best decision I ever made."
One of his most notable traits as a teacher is the connection he forms with his students.
"When you open yourself up to your students and let them know a little bit more about you than just you being their teacher, you end up having a better relationship… and learning happens better," Mr. Bomgaars said.
Ria Subramanian (12) had Mr. Bomgaars as a teacher for AP Biology her sophomore year.
"He wants to make sure that everyone feels welcome and safe in his classroom," Subramanian said.
Taking Mr. Bomgaars' Biology Honors class last year, Mira Singh (10) liked how he didn't treat the class like they were freshmen.
"He thinks about all his students like adults. He holds us up to a high standard, and he thinks that we can do the very best that we can do," Singh said.
Mr. Monken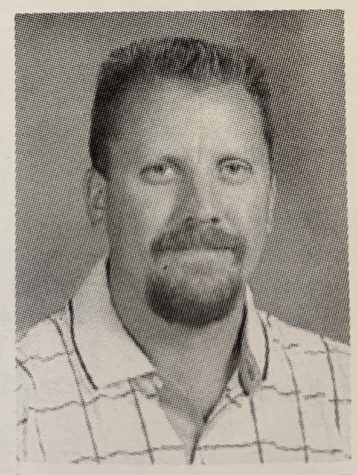 Mr. Monken currently teaches Geometry and Algebra II, but, over the years, he has taught other classes in the math department. He started teaching in the district in 1986 and moved to VHHS in 2000.
Aside from his role in the math department, Mr. Monken also began as the head coach of the VHHS football team and was dean for 10 years when the school first opened.
Originally, Mr. Monken planned to go into a technology—related field, but he couldn't see himself sitting in a desk for his whole life. His came from a family of teachers, and he saw how much they enjoyed it.
Mr. Monken has enjoyed getting to know the personalities of his students and the fun they have in the classroom.
"I'll miss seeing people's development and how they get better and the interactions [with them]," Mr. Monken said.
The birth of his son was one of the most formative experiences that shaped his teaching.
"I think I became a better teacher when I became a dad," Mr. Monken said. "I think I learned how to break things down more, and that played a big role in how I was as an educator and a coach."
Sydnie Kaufman (12) liked that Mr. Monken understood that they were more than just students.
"He would give us time; he wouldn't assign us so much homework where we would have to be doing it all night," Kaufman said.
Ms. Nora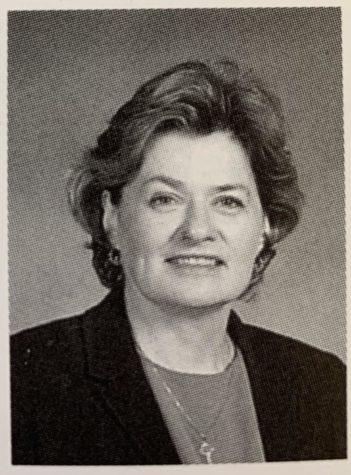 Ms. Nora has been teaching for 17 years, and 16 of those years has been at VHHS. Over the years, she has taught Freshman Literature and Composition, AP Literature and Composition, English Literature and other English classes. She was also the yearbook adviser for 10 years.
Lily Meng (12) says that her favorite thing about Ms. Nora, her AP Literature and Composition teacher, is that she allows to students to arrive at the answer instead of directly telling them the answer. She'll miss their in-class discussions the most.
"[Her AP Lit class] is really one of the only classes where we can talk about really difficult topics in a comfortable environment and completely no-judgement zone," Meng said.
Luc Gudmundson (12), Editor-in-Chief for TSP, had Ms. Nora for Freshman Literature and Composition Honors and is currently in her AP Literature and Composition class.
He is glad that he had the opportunity to have Ms. Nora his freshman year, as well as his senior year.
"She never is dismissive of a student; she never makes fun of them for not understanding; she never belittles them. In the same vain, she never plays favorites with the students who are the best," Gudmundson said.