Illustrating artists of VHHS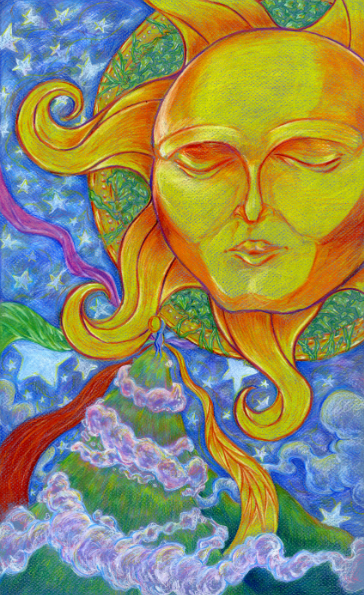 Lee Judilla
For as long as he can remember, Lee Judilla (12) has taken a liking for creating art. From having early inspiration from his favorite animated films and books to establishing his own style during his high school career, Judilla is an artist of many skills.
Judilla is currently working on a project based on spirituality for AP Art. But, the focus of spirituality is not something new to Judilla's art, as much of his art takes inspiration from various aspects of life.
"One piece I made was based off a pretty deep spiritual experience I had listening to music," Judilla said. "It was this multilayered multi-mixed-media piece I did in October of a watercolor paper cut out with a big green giant holding a hilltop where people are running."
Music is another one of Judilla's main inspirations.
"Being able to appreciate life more and seeing what I can get from life helps me create things, but music helps too," Judilla stated. "Seeing what [the music] says about living life… applying those principles to my own life and translating that into my art."
Judilla has considerably grown in not only personal levels but artistically as well. But, with making progress, naturally, a few struggles arise as well.
Self-confidence is a problem that many face, but it is something that Judilla found particularly difficult. One of the many who have the opportunity to see Judilla's growth is art teacher Ms. Allison Molloy.
"[Lee] has made this huge process of self-discovery and exploration," Ms. Molloy said. "To see how he manifests visually to me is just incredible."
Through finding himself through his art, Lee has triumphed over his issues with confidence.
"By finding what I am passionate about drawing, and finding out what medium I like to use for art… I've really grown into my element," Judilla said.
Lee's hopes for the future are that one day he can use his talents to work as a concept artist for an animated movie or a more mature animation-based television show.
Throughout his experiences as an artist, Lee has always kept one thing in mind: to always push himself to be the best he can be.
"If you're just starting, or as an artist in general, you can always grow no matter what. I feel like you should always choose to push your limits," Judilla stated. "Your art is who you are; you should appreciate it and make sure that is the best expression of yourself."
Robert Morin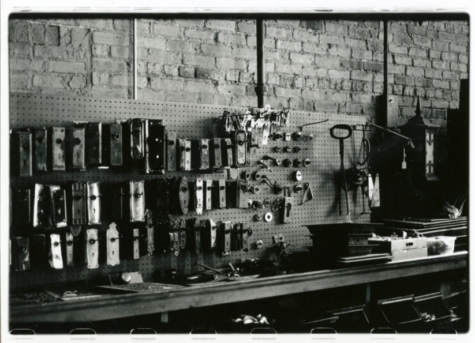 In the eyes of Robert Morin (12), photography has simply become "just his thing". It started when he found an old camera at home two years ago.
Most of Morin's work takes place behind the camera. For photoshoots, Morin likes to travel to places throughout Illinois, usually bringing some friends along.
"I like to find these niche areas. I go to beaches or other little areas. You get to see a lot more of the world, even just here in Vernon Hills," Morin stated.
A common problem for photographers is the cost of the equipment itself. Cameras, lenses and other materials such as film can add up.
"At the beginning, financials for new gear, or lenses and other basic stuff is rough, but once you get it, you're on a roll," Morin said.
In terms of growth, Morin strongly feels that he has gradually improved the complexity of his art and technique.
"I used to just shoot basic things, but I go to school early or stay late to edit things and really improve on my work progressively," Morin stated.
Morin likes to funnel his creative energy by taking unique photos. Morin joked that photography has taken over his life, but it is also something that has opened many doors for him, and he is looking to take his talents to the next level.
Morin will hone his photography skills and knowledge at Columbia College Chicago. He hopes to have a career in commercial advertising or portrait taking.
"[Photography] means a lot to me. Without art and photography, it would be hard to really imagine a different direction in my life and career," Morin stated.
Tess Zimmerman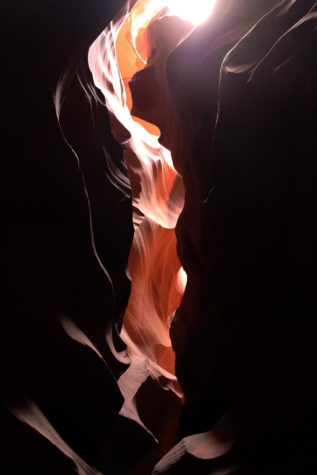 For Tess Zimmerman (12), her art is created through different mediums. Whether it is photography or graphic design, Zimmerman dabbles in both, being the two art forms she wants to make a career out of.
"There's an array of things you can do with graphic design, like logos or advertisements. I find making [advertisements] very fun," Zimmerman stated.
Similar to other artists, Zimmerman has always had an initial interest in creating art, but really started to take it seriously during high school.
Photography is another key form of Zimmerman's art, as she has taken many portraits and environmental photos exploring a variety of different themes. Much of Zimmerman's work is of nature scenes, as exploring is one of her hobbies.
"I hope to one day get some of my work on National Geographic… that's a major goal of mine," Zimmerman said.
One of Zimmerman's main inspirations is seeing the success of artists like her.
"My parents have always been concerned that I wouldn't make money in graphic design or photography, but I see and show them so many examples of successful artists," Zimmerman said. "I get inspired by the people we don't really see — the 'behind the scenes' people."
To make the dream of being a successful designer or photographer a reality, Zimmerman plans to take her talents to the Milwaukee Institute of Art and Design to study graphic design.
Throughout her time at high school, Zimmerman has grown a lot as an artist. But, while she has developed confidence in her work, even she may find herself experiencing creative a block, or, a 'creative rut' as she calls it.
"At times, I just don't know what to do. Like some things seem too basic or simple, or just don't look right," Zimmerman stated.
Zimmerman stated that she has experienced a handful of major creative blocks this year. In an effort to get out of this slump, Zimmerman usually likes to explore her surroundings.
"It sometimes goes for a week and I just don't know what to do… I get creative inspiration from traveling a lot, or travel websites where I want to go," Zimmerman said. "I hit a creative rut recently, but after I visited the Grand Canyon, it really helped me let out a lot of creativity."
These creative setbacks affect artists at various times, but it is all part of the process, and artists like Zimmerman are able to push through these struggles because of their strong mindsets.
"Art is an expression —expressing yourself or expressing something for someone else who doesn't know how to, or just can't," Zimmerman stated. "You can't get into your own head… Create your own style and branch yourself out."