Seniors set out to create their own paths
Hang on for a minute...we're trying to find some more stories you might like.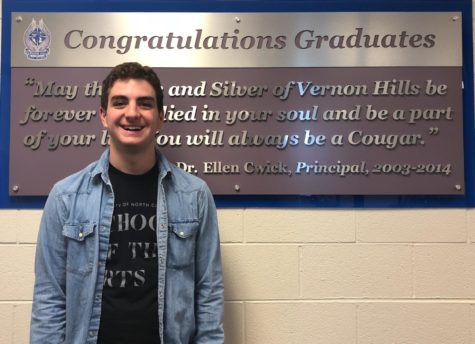 Sam Lemme
For many high schools students, their free time is spent in front of the camera, always striving for the best Instagram shot to flood their followers' feeds. Yet, for Sam Lemme (12), the best times are those spent behind the camera.
From a young age, Sam has been interested in film. What started as appeasing his father soon expanded to a passion of his own.
"My dad was a big film nerd as a kid … and my godfather is a big filmmaker in Hollywood, so he does a bunch of films on Netflix and things like that," Sam shared. "So, my dad and I would always watch a bunch of movies; that was our thing when I was a kid."
When Sam arrived at Vernon Hills High School, he was pleasantly surprised by the opportunity to further his interest in film through VH Media and other outlets. He began making a film for VH Media, and soon started making promotional videos for groups like Student Council.
 "I never thought film was a career path until a couple years ago. I was working on a short film with the school, and that was my first thing where I wrote the film, directed it, and I fell in love with it beyond anything," Sam explained. "That's my happy place: when I am making a movie."
 Next fall, he will be attending North Carolina School of the Arts in Winston-Salem, N.C., where he will major in Film. While he acknowledges that it will be hard to turn film into a career, Sam believes that it will be worth it in the end.
"You'll be a happier person if you don't try to take the easy route," he stated. "Take the stairs and not the elevator."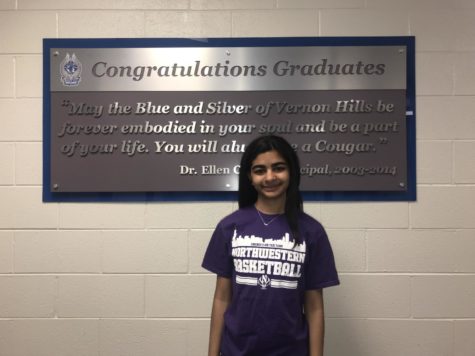 Rhea Ramaiya
From NHS, to Computer Science Club, to Cross Country and Track, Rhea Ramaiya (12) is always running from activity to activity. Yet, she has continued to pursue her passion: computer science.
Currently serving as Computer Science Club's President of Community Outreach, Rhea has expanded her love for computer science by teaching code to others. Focusing on elementary and middle school students, she has organized two successful events at local libraries, where kids in first through seventh grades are taught simple code.
 Rhea explained that at these events, students are encouraged to explore computer science through code.org and sphereobots.
 "The second event was a couple weeks ago at the North Chicago Public Library," Rhea shared. "There were a lot of kids there that had never even heard of code.org, so it was really cool explaining how to use it and how it could be useful in their lives."
In addition to Computer Science Club, Rhea enjoys running on the Cross Country and Track teams in her free time. Being a part of these teams turned out to be one of her favorite experiences at VHHS.
"I made some of my best friends there, and I found out that I really just like running," she explained.
Rhea encourages all students to follow their passions, as she did during her time at VHHS; she attributes her success in high school to the fact that she did what she was interested in, and not what was simply expected of her.
"Don't be shy about joining clubs, just do what you want," Rhea said. "Don't do something just because someone forces you to; it's not really worth it then."
 After graduation, Rhea will attend Northwestern University in Evanston, Ill. for a double major in Computer Science and Economics with the goal of becoming a computer scientist.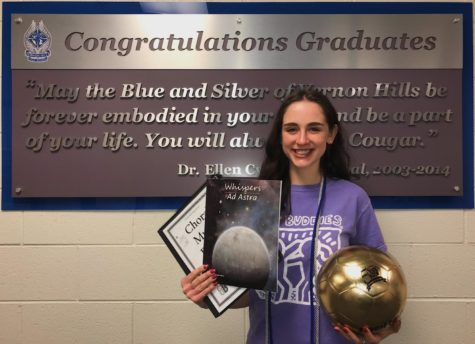 Cassidy Gillespie-Dipinto
As Cassidy Gillespie-Dipinto (12) stands on the risers, belting out melodies in choir, she considers her schedule for the week: Best Buddies meetings, Love Notes practices, coaching soccer for children with special needs, and more. For many, this full schedule would be chaos, but Cassidy wouldn't want to spend her time any other way.
Since she was a child, Cassidy has always been interested in helping those with disabilities. She explained that her father worked as an aide at Ravinia for people with disabilities, and from age three, he would bring her to work occasionally.
"I was always around people who have disabilities, and I just thought it was normal. I want to find a way to be around those people on a daily basis because they have changed my life," she shared.
Cassidy followed this passion in high school, where she joined Best Buddies. She soon became involved in our school's chamber choir and the acapella group, Love Notes, as well, since music is an important part of her life.
While her interests in music and people with disabilities appear to be very distinct, Cassidy has found the perfect way to combine them: neuroscience. Following graduation, she will pursue a major in Research Psychology, with a focus in Neuroscience at Carthage College in Kenosha, Wis.
"My end goal is to research how music affects the brain and how I can incorporate that into the teaching of special education and use music to better understand individuals," Cassidy explained.
"My end goal is to research how music affects the brain and how I can incorporate that into the teaching of special education and use music to better understand individuals," Cassidy explained.
Cassidy attributes her success in high school to following her passion. Her dedication to extracurriculars has enabled her to follow her dream after graduation.
Other seniors with unique career plans: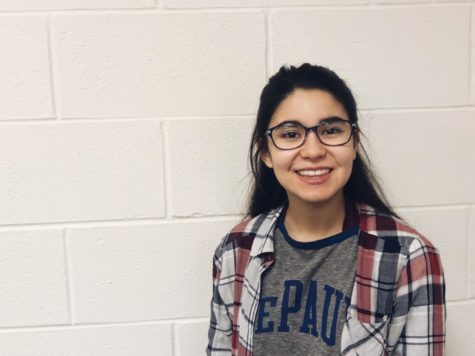 Maddie Fernandez
"I'm committed to DePaul, where I am pursuing a double major in environmental studies and stage management…I hope that these three categories in different fields will help me find an angle to find a way to make theater, particularly set building, more sustainable."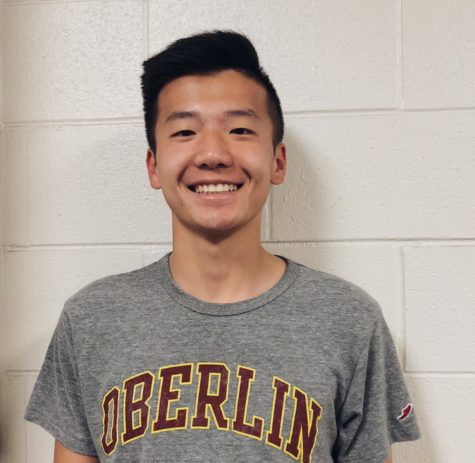 Ryan Kim
"I plan to continue my athletic and academic career at Oberlin College for the next four years. I will be playing soccer and also be continuing my YouTube channel and creating new videos!"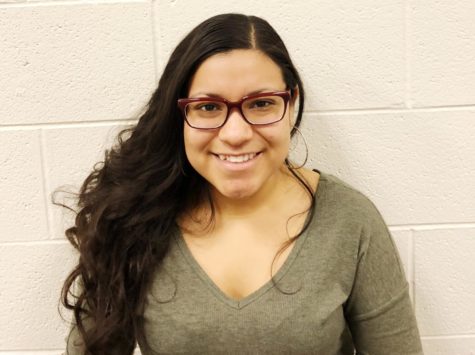 Angie Campos
"I'm going to school to be a nurse, where I will specialize in either OBGYN pediatrics or neonatal. I just love working kids and helping people, and I love learning about anatomy and how the body functions."