Need a Valentines Day Gift?
Sunday, February 14 is coming up fast. If you are in need of a present for a significant other, here is a list of of presents that you can buy or DIY.
Buy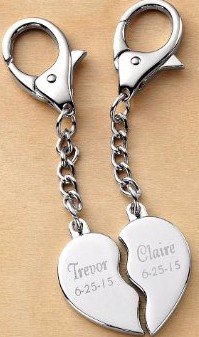 His/Hers Split Heart Keychain ($16.99): Want something for your backpack or a key chain to remind you of your significant other every time you get ready for class? This is a great keychain. It is customizable, so you can put anyone's name on it and the day you met.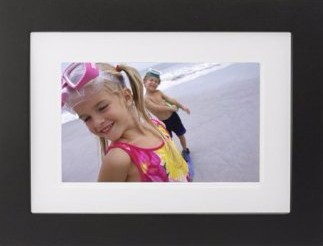 Kodak Easyshare P730M Digital Frame ($23.90): This is a digital picture frame with two slots for SD cards, so you can put a lot of pictures in it of you and your significant other.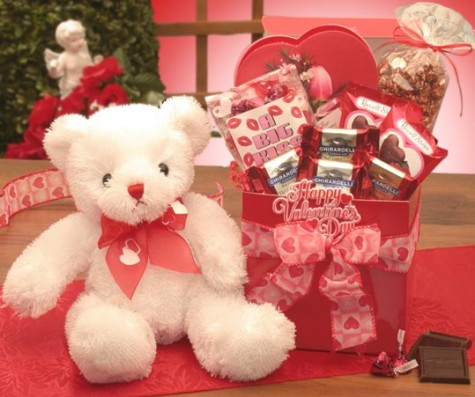 Big Kiss Valentine's Day Gift Basket ($39.95):  This gift basket comes with a stuffed bear, "A Big Kiss" Hershey Kisses, a heart with chocolates, two chocolate hearts filled with fudge, fudge popcorn, and Ghirardelli chocolate squares all wrapped inside a gift box. You can also put a custom message in it.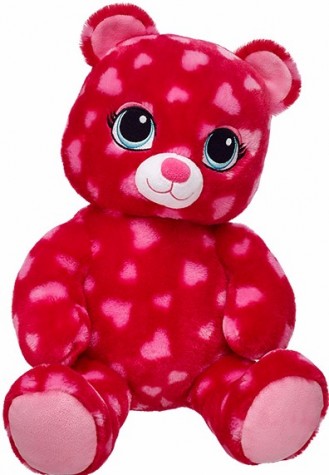 Sweet Hugs Heart Bear ($20.00): Want to give your significant other a sweet hug? What better place to do it at than Build-A-Bear Workshop?
DIY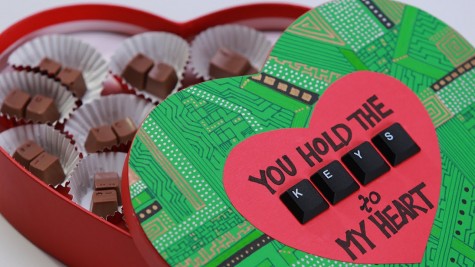 Computer Keyboard Chocolates: Do you like bake and have a computer-savvy significant other? These perfect chocolates are made with a silicon keyboard mold to look like computer keys. Check out this video to make it.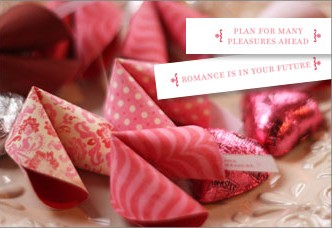 Fortune cookie love notes: All you need is paper (don't have cool paper or need fortune to put in the cookie? Check this out, and then click on the picture that says freebie on the bottom). First, you cut out a circle with a piece of paper and fold the circle circle in half. Next, you pinch the corners together and put something to stick the crease together and slip in the note to finish.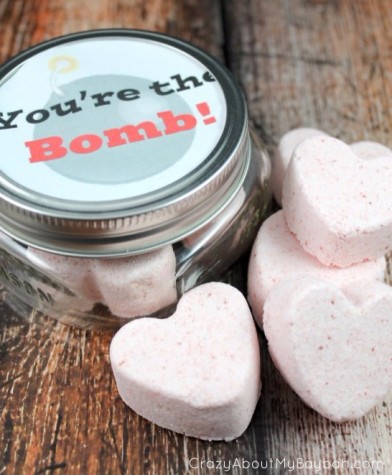 You're The Bomb Valentine Bath Bombs: these homemade bath bombs from this website and take 24 hours to dry but look great in mason jars. You can print out the "You're the Bomb!" paper for the lid, too.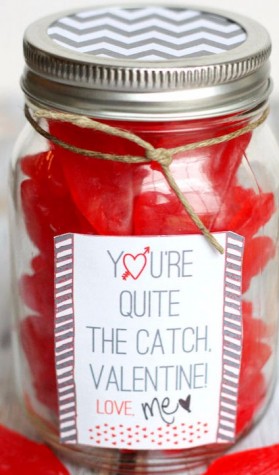 Quite the Catch Valentine: Don't have a lot of time? You can whip up this one at a moment's notice. All you need is a mason jar, twine, a printer, and some candy fish. You can print out the paper on this website.