New Year, New Movies and TV Shows
What will 2016 bring in entertainment? The new year just started, but there is a lot of movies and  TV shows to look forward to in 2016.
There are a lot of movies that are coming out in the new year; from a video game-turned-movie to a children's book, the theaters are going to be busy. Some of them include:
  Batman v Superman: Dawn of Justice (March, 2016)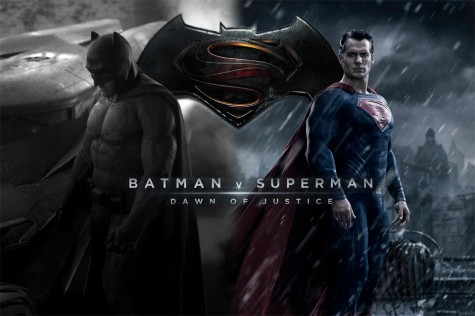 If you don't know anything about DC (not that I'm an expert), Superman (Henry Cavill) hates Batman (Ben Affleck) because they both believe that they are the savior and, in their opinion, there cannot be more that one savior. The movie is about the power struggle between Superman and Batman and how they destroy Metropolis to prove who is better. The whole struggle initially came about when Lex Luthor pushed them to meet at a party he hosted. Soon, Luther complicates their lives further by revving Doomsday, a devil-like super villain. Superman and Batman have to work together to destroy the new menace.
Ghostbusters (July, 2016)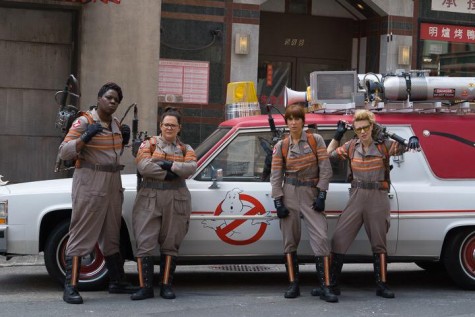 No trailer or plot information has been released yet, only movie pictures but those have revealed the four main characters as women instead of men.The new Ghostbusters has some controversy associated with it as many fans can't see these four women (Kristen Wiig, Melissa McCarthy, Kate McKinnon and Leslie Jones) reviving the old classic well enough; however a lot of people like the idea of a remake with a twist.      
Fantastic Beast and where to find them (November, 2016)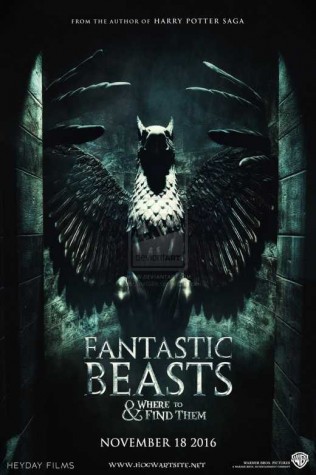 Fantastic Beasts is "neither a prequel nor a sequel … but an extension of the wizarding world," according to JK Rowling, and is set 70 years before the Harry Potter books in New York. A wizard (Eddie Redmayne) named Newt comes to New York and brings some magical some  and they escape from his apartment. This is also based off of a book series by JK rowling.     
Assassin's Creed (December, 2016)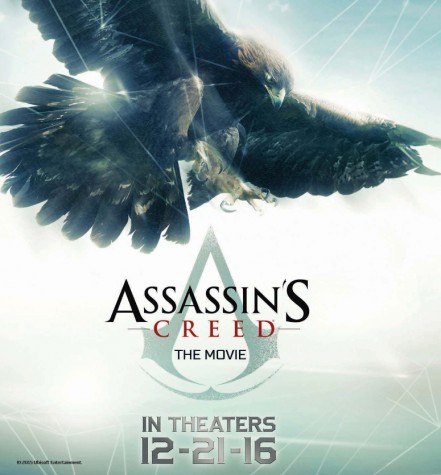 If this name sounds familiar, then you have heard of the popular historical adventure game. The game is about about a guy named Desmond who gets kidnaped and in a machine that allows him to view what his ancestors saw. Michael Fassbender plays a character named Callum Lynch, the movie equivalent to Desmond.
The BFG (July, 2016)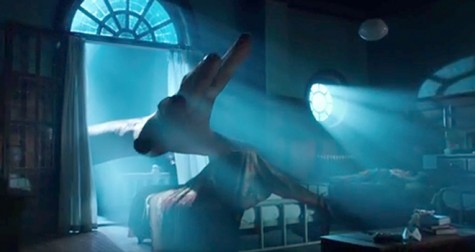 This is a story about the Big Friendly Giant, or BFG. The BFG (Mark Rylance) is a giant that likes people and does not want to eat people, unlike the other giants. He is made fun of because of this.  He meets Sophie (Ruby Barnhill), an English orphan, and stays up at night and reads books and discovers the BFG. This movie is also a children's book written by Roald Dahl.
The are also some new TV shows that are coming out, from a mass murderer on an island to a popular show sequel. Some of them are:
DC legends of tomorrow (January, 2016 on the WU)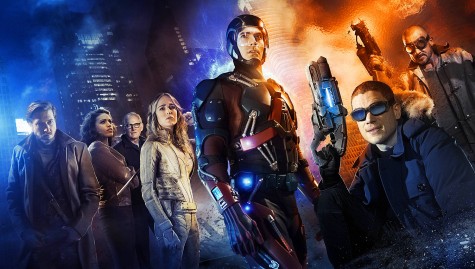 This show is a crossover between two WU shows, Arrow and the Flash, but with more characters. The "DC Legends" so far include: both parts of Firestorm (Victor Garber and Franz Drameh), The Atom (Brandon Routh), White Canary (Caity Louth), Heatwave (Dominic Purcell), Captain Cold (Wentworth Miller), Hawkman (Falk Hentschel) and, Hawkgirl (Ciara Renée). The plot of this show is that Rip Hunter (Arthur Darvill) goes back in time to meet with all the superheroes and tell them about the future of the world.               
And Then There Were None (TBD, on Lifetime/BBC)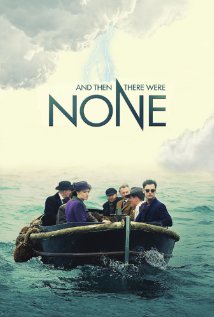 Based on the popular book (which is also known as Ten Little Indians) by Agatha Christie, had first premed on  BBC, and now Lifetime bought it because it was a hit in the UK. It is about a mass murder where ten people started on a island. In everyone's room there is a poem foretelling the deaths of ten "little Indian boys.").
Fuller House (February, On Netflix)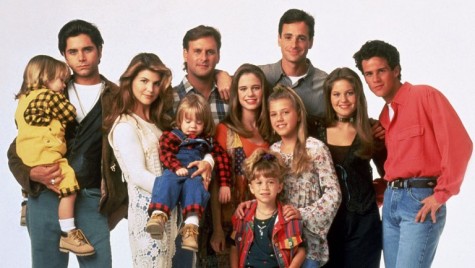 It started as an April fools joke, but now the Tanner family is back! They are returning to San Francisco to their old home because D.J. Tanner-Fuller (Candace Cameron Bure) is widowed and in need of help of taking care of her kids. This is a sequel to the very popular Full House.
This New Year brings with it new shows and movies That outnumbers this list ten fold. To say the least, 2016 is going to be full of surprises.