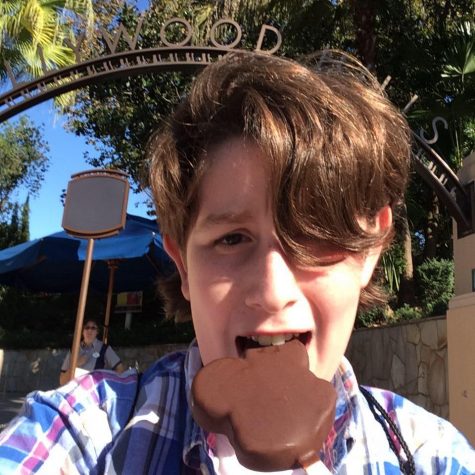 Eli Wolfson is the Layout Editor of
The Scratching Post.
He joined the newspaper his sophomore year and instantly fell in love with the class, especially with the layout. As a senior now, he got a chance to help design the layout over all of the pages. In the future, he wants to pursue a hospitality major since he loves making people happy. He is involved in Backlight Theater (backstage), Interact, Student Council, #VHGive and works at Six Flags. He is so excited to see what senior year brings!        
Eli Wolfson, Staff Reporter
May 17, 2018

Turning a setback into a stage tech career

(Story)

Mar 09, 2018

The best friend and security guard: Freddy

(Story)

Feb 02, 2018

Students represent VHHS at All-State Music Festival

(Story)

Dec 14, 2017

Unique as a snowflake: Holiday Traditions

(Story)

Oct 20, 2017

Do students care too much about grades?

(Story)

Sep 13, 2017

New year, new website

(Story)

May 24, 2017

How I will survive senior year

(Story)

Mar 22, 2017

Turnabout vs. Winterfest

(Story)

Feb 15, 2017

One Acts run-down

(Story)

Dec 20, 2016

What is Christkindlmarket?

(Story)

Dec 13, 2016

New Disney movie: good or horrible?

(Story)

Nov 18, 2016
Oct 28, 2016

Hamilton Opens In Chicago

(Story)

Sep 23, 2016

The 5th Annual Freshman and Sophomore Play

(Story)

May 31, 2016

The Counselor Survival Guide

(Story)

May 24, 2016

Officer Foy Retirement

(Story)

Mar 28, 2016

Make the most of your Spring Break!

(Story)

Feb 05, 2016

Need a Valentines Day Gift?

(Story)

Jan 13, 2016

New Year, New Movies and TV Shows

(Story)

Nov 10, 2015

Inside Story: Audrey II

(Story)

Oct 16, 2015

Should you be in a play?

(Story)

Sep 18, 2015