The importance of unorthodox experiences during high school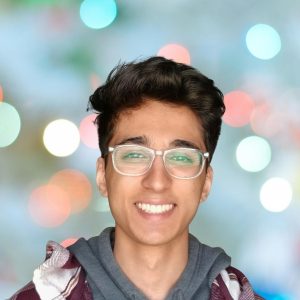 As students enter high school, they often look to participate in a multitude of school clubs—FBLA, FMPA, JSA, Science Team. But, does this involvement really set them apart for college applications? 
Although being part of such activities is crucial to forming a healthy network of friends and mentors during high school, students must branch out from these run-of-the-mill experiences.
Throughout high school, I am glad I did just that; it allowed me to see the real world, outside of the academic setting, and partake in a unique set of activities. It's incredibly important for high schoolers to see the real-world problems that surround them and come up with novel solutions for them. As sophomores, students begin to think of their prospective college majors, asking "What do you want to do in college?" to their peers. This question may spark some real thought, but, for the most part, students regurgitate basic answers: "Um, probably an engineer."
The truth is "probably an engineer" just won't cut it in the real world.
Colleges look for students who are educated in the field that they want to pursue and those who know exactly why they want to pursue that field, not students who "probably" want to major in that field. Recognizing this problem, I sought out to create a program that would bridge this knowledge gap, a program that would really teach students what it is that (for example) electrical engineers, physicists, or orthopedic surgeons do every day.
As someone who has gone through the process of building a program, I know. I know that seemingly grand tasks such as this are daunting. But you must remember that it is exactly this that sets you apart from those who refuse to face such challenges, so take the risk, put in the effort, and step off of the common path.
Anyway, this program is called TechTalks. It is, or at least was (before the pandemic), a series of live speaker seminars. But more important than what it is, is how I created it and how you can do the same.
In the summer before my junior year, I bounced this idea off of my parents and peers. I took feedback, got new ideas, and really listened to students and their needs. Next, I created an initial plan—kind of like a business plan without the financials. Then, I took this plan to VHHS's assistant principal, who loved the idea and referred me to the schools CTE Department Head: Mrs. Benson (who also leads FBLA). 
Now you may be thinking "What if they don't like my idea?" I won't say it's not possible, because it is, but often enough, teachers and administrators enjoy mentoring students and seeing them grow. So that idea that they might not like initially? It's almost certain it'll grow into a tangible and successful program.
I spent the good half of my junior first semester working out logistics: meeting regularly with Mrs. Benson, Dr. Guillaume, and Mr. Stilling. After getting the green light from all parties, it was time to begin outreach. Following weeks of emailing and calling companies, I secured a speaker, a chemical engineer, from ANSYS, a company that created 3D models for fluids.
We had our first meeting on February 25th, 2020. It was a success. Not only the meeting itself but seeing my own program make a true impact; it was a feeling like no other.
So whether you're a freshman or a junior, a shy student or a heavily-involved one, just remember that high school involvement is more than the cookie-cutter set of clubs. Be unique, unconventional, and let your creativity and instinct flow through your actions.