VHHS celebrates 96 honor graduates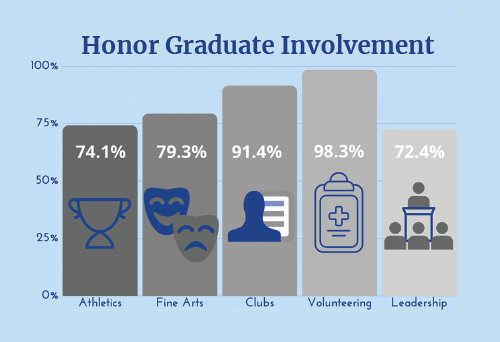 The class of 2020 is finishing their senior year with 96 honor graduates. These students have excelled academically and have earned a 4.0 weighted GPA or higher over the first seven semesters of high school.
They challenged themselves with various honors and AP courses as they explored their interests throughout high school. This extraordinary group of students has made their mark at VHHS through involvement in leadership positions, fine arts, athletics and clubs.
"Seniors, I know the spring has been a burden you would have never chosen to bear. But you have done so with courage and selflessness. I have never been as proud of and as grateful for a senior class as I am today. I will always sing your praises. You will never be forgotten," Dr. Guillaume said.