Mr. Kerth shares love for German with students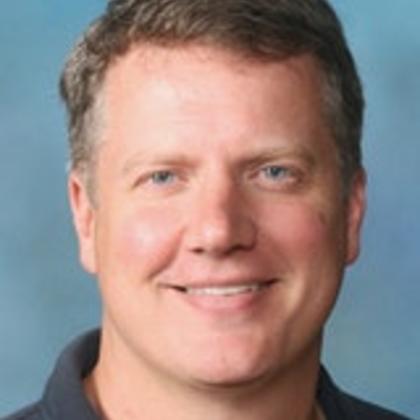 Known to his students as Herr Kerth, Mr. Kerth is the only German teacher at Vernon Hills High School. Teaching all levels of German from one to AP, his days are busy. In addition to his work here, Mr. Kerth spends a portion of his day teaching at Libertyville High School.
Having the opportunity to watch students flourish while learning a language he adores, he has truly fallen in love with his job. He also enjoys seeing students continue their passion for German past the high school level.
"When students come back to visit and tell me they are minoring in German or are interested in becoming a German professor, that is the most rewarding thing," Mr. Kerth commented. "Also having [the students] share that they studied abroad in Germany, like I did, is great and so cool."
Before Mr. Kerth began his college studies, he took a gap year and lived in Germany with a host family. While he lived there, he fully immersed himself in the culture and the language, finding how much he truly enjoyed German in its entirety.
"After about six months of living there, I could understand what people were saying to me," Mr Kerth said. "I learned so much, it was one of the best experiences of my life."
Despite his amazing experience in Germany, he did not choose to be a German teacher until further down in his collegiate path.
"I studied business for two years, but I did not like it," Mr. Kerth shared. "I talked to my father's friend, and he suggested I teach German because I love the language. It was the best decision of my working life."
Today, students love the German program at VHHS due to its family-like atmosphere and, of course, Mr. Kerth.
Madison Bowen (11), a German three honors student, said she loves her German class and that has driven her to remain in the program for the past three years.
"Herr Kerth is a really genuine and understanding teacher," Bowen commented. "He also provides us with so many materials that truly help me understand the language and perform better on tests."
Mr. Kerth has a reputation for his German students performing well in class and on national tests.
Every year, German students participate in the American Association of Teachers of German national exam alongside fellow students in the same level across the United States. VHHS alumnus Pranav Goel won the nationwide exam, which earned him a free trip to Germany.
Additionally, Mr. Kerth enjoys incorporating German history and life as much as possible into his class structure.
"I am fascinated with both history and German," Mr. Kerth said. "I really try to educate my students on German history while teaching the language."
Derin Taser (10), a German two student, mentioned that learning German has brought him interest in the country as a whole, making him want to continue all four years in the German program.
Herr Kerth has affected the lives of his German students over the last 18 years.
"I think learning a language is one of the best things you can do. It really pushes you past your comfort zone and expands your mind in ways you can't imagine," Mr. Kerth said.