Music of the year: Students review popular albums
Hang on for a minute...we're trying to find some more stories you might like.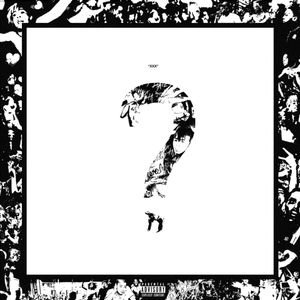 XXXTentacion, or Jahseh Dwayne Ricardo Onfroy claimed this album was made to "Say less, but to say more" and "To let [his] energy and mind be felt in a less aggressive way, but a more passive and genius way." When listening to this album, you can sense his pain. You start to understand the regret he has for his past life and how he is eager to change it and become a new man. It is physically exhausting soaking in all this album brings. Not only did he have so much potential to become something special, but his impact on people was huge. He defined a generation and this album summed up why. His lyrics pour emotion into topics that relate to our age: depression, anxiety, fear. XxxTentacion was an artist teenagers could relate to when feeling alone. He was the voice for the ones afraid to speak up.
Top Tracks: infinity (888), schizophrenia, Floor 555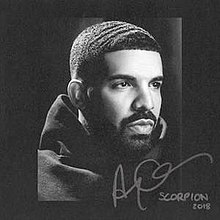 I wouldn't consider myself a Drake fan because his music always bored me, but after listening to this album I realized his talent. Drake let his emotions layout in this songs. Not only that, but the songs were fun to listen too. Featuring 28 songs just added to the experience as well. Albums these days tend to have 10 songs, but this gave the listeners a story. The album read like a book. Each song featured lyrics that were simply beautiful. It let us as fans take a step into Drake's life and understand how hard it is to be famous. We tend to forget that people like Drake deal with real-world problems, but this album reminds us. This album is a perfect mix of songs we can bump in the car, listen to while doing homework, or learn from. It's odd to be able to learn something new from artist nowadays because they seem to be caught up in making a name for themselves, but anybody who closely listens to the lyrics in this album may gather a new perspective on life.
Top Tracks: Emotionless, Blue Tint, Final Fantasy
Lil Wayne produced one of the most real albums of the year. From the lyrics to the music itself this album really defines a culture. Featuring 23 songs, which nowadays is a lot of songs for one album, but I believe is the number of songs that should be put into an album. After the release of 'I am Not A Human Being II," it has been 5 years since Lil Wayne released new music and his career was going down hill. It is a perfect mix of the old beats we can hear from the early 2000s to the new era of rap that is forming. Each song on this album is as heartfelt as it can get. We as listeners take a step into his life, which is odd because most of us know Lil Wayne to be a mumble rapper making constant inappropriate jokes.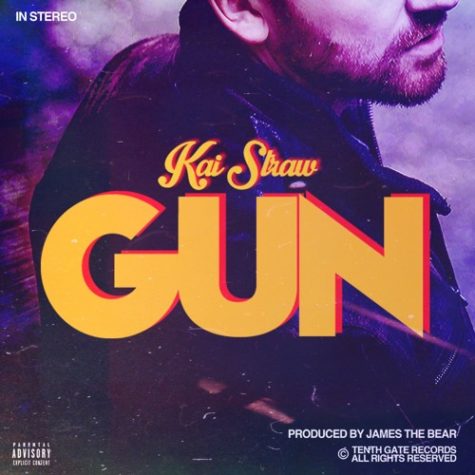 Kai Straw, an underground pop/funk artist, released his third studio album. His style of music is simply amazing. He is making funk turn into pop. His voice has an amazing range, while his music simply accentuates the voice. Every sound in each song is heard and used efficiently. All I can say about this album is that it's an easy listen with plenty to look for. His lyrics are always very meaningful, for he talks about the struggles of reality and getting through it the tough way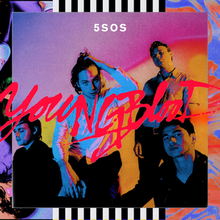 Youngblood is 5SOS (Five Seconds of Summer)'s third studio album, released in June, and has changed the band's image from "rock" to "pop" in just 16 songs. The songs are easy to sing along to, the music is danceable and even 80s-esque, heavily using bass and synth sounds, and there's a fair amount of "sad" and "happy" songs. "Lie To Me" was the first song I listened to, and even though it was about wanting someone to lie to them about their love, I still swayed to the beat and wanted to sing along. "Empty Wallets," a song that is the opposite of that, has a bopping beat. The song is aware that people don't have a lot of money due to spending it on a significant other, similar to the message found in Sia's "Cheap Thrills", and instead have to party on "empty wallets". "Youngblood" is the only song getting airtime on the radio, and it is only one of the types of songs on the album and, in my opinion, not even the best one.
Top 3: Talk Fast, Lie To Me, Moving Along
Recommended for those who enjoy 80s-esque sounds and like dancing to heartbreak songs.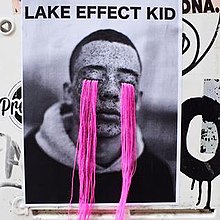 An EP is a miniature album, meant to expose you to an artist's style of music. Fall Out Boy's EP, Lake Effect Kid, was released in August, following the release of Mania in January. The EP includes 3 songs, "Lake Effect Kid," "City in a Garden," and "Super Fade." Having the same type of sound as the songs off Mania-electronic and pop rock-the EP is filled with "love songs" to Chicago, the band's hometown. Getting hit with "Lake Effect Kid," I was immediately on board as this sounded like "old" Fall Out Boy, an age of their music that I listen to if I'm in an angry mood. That song was a stand out for me compared to the other two, which were slower or more electronic. "City in a Garden" makes you imagine Chicago glittering in the sun as you walk down Wacker and turn onto Michigan. I don't have strong positive feelings toward "Super Fade." If you listen to it and like it, I'd recommend Fall Out Boy's Mania, as many songs on there are similar to it, such as "Sunshine Riptide" and "Young and Menace."
Recommended for those who fully enjoy the city of Chicago and think of it as their true home.