VHHS administration approves new logo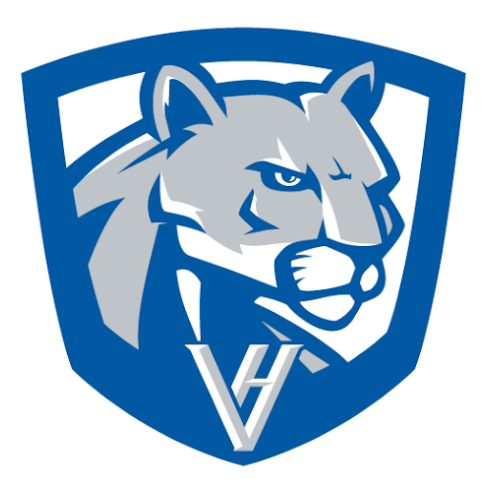 In the spring of 2018, VHHS changed its logo to a simpler design that serves to unite different programs at Vernon Hills High School. The new logo was created by a team of administrators spearheaded by Student Activities Director Ms. Beagle.
VHHS commissioned the company 99designs to create the new school logo. 99Designs allowed the team to hire multiple artists to draft different versions of the logo, and one design was ultimately chosen; the artist who created that design was ultimately the one that was paid by the school.
The logo was first conceived as a rebranding for VHHS but quickly evolved into a uniting symbol for VHHS. VHHS was utilizing a multitude of different logos across sports and activities until the switch to the new one.
"We were starting to have some different programs go off on their own and do their own little thing, so we began to think about how we could bring it all back together," Beagle said. "We came up with a cougar and a shield so that people could easily identify with it."
The new school logo was unveiled last spring, but some changes VHHS uniforms didn't occur until this last summer. The gym floor was redone to match the new logo this past summer.
Even though the administration meant to unite VHHS programs by creating the new logo, not every student likes the idea of a unifying logo.
"I heard about it because I'm on the basketball team. I don't like that it's the same for every team because you should be able to tell what sport a person plays just based on their jersey," Dylan Webb (11) said.
Some school programs, including the girls' golf team, have yet to change their merchandise and uniforms to feature the new logo.
"The golf team has a different logo. We just use the paw so its weird that they haven't updated yet," Maja Mirjanic (10) said.
This slow process was explained as a gradual roll-out by Beagle, meaning that as objects featuring the old logo need to be replaced throughout the year, they will be updated with the new version of the logo. For example, some of the chairs in the gym were beginning to break down and were replaced by new chairs with the updated logo.