Humans of VH
Everyday you pass hundreds of students in the hallways. Each person has certain experiences and stories that no one knows. Here you will be able to learn the untold stories of some of your peers. Similar to "Human's of New York", here is your very first "Humans of VH".
Tatiana Lehocky(12)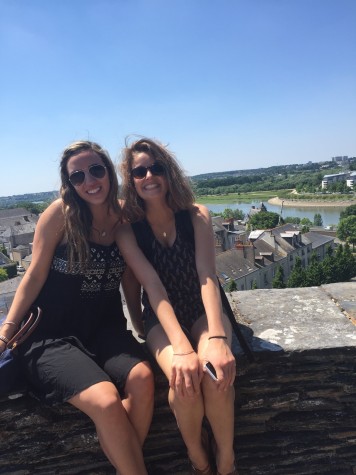 Tatiana Lehocky to the left of her foreign exchange student.
"What is your favorite high school memory"
"My favorite high school memory would probably have to be when I went to France. I went with about twenty kids from both Libertyville and Vernon Hills. We got to stay in our own French exchange student's house and then a hotel in Paris. Staying in a hotel in Paris with your best friends is something one can only dream about, so it was really cool that it was a reality."
"They do things different so it was weird adjusting to their eating schedule and sleeping schedule; we ate dinner at around 8 o'clock at night sometimes and breakfasts were so small and lunch was three course meals. My french exchange student is coming here in around twelve days and I'm super excited to see her and show her around."
Courtney Himley (10)

"What is your proudest moment of high school?"
"My biggest accomplishment was making varsity poms as a sophomore because I put in so much work into trying to make the team. As a freshman on JV I would watch how amazing Varsity was so I made a goal to be a part of that team. It makes me feel really good and proud that I'm able to finally be a part of that team because I've always been astonished by their moves and tricks. It feels wonderful to finally be a part of something I've dreamed of."
Joey Matgous (9)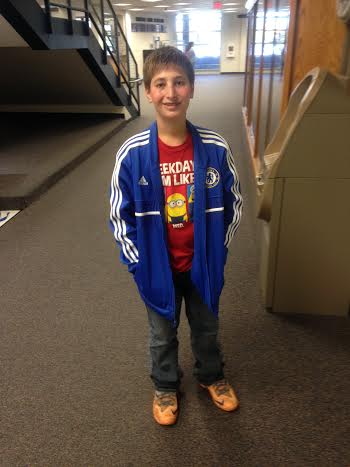 "As a freshman, how has your life changed in the past few months?"
"The homework is a lot harder but you have a lot more freedom than in middle school. Besides the freedom one of my favorite things about high school is the lunchroom food. People are more caring than at hawthorn and there's way more students so it's easier to make new friends.
"When I'm not at school I'm at my job at Didier Farms. Pretty much all I do is walk around and pick up garbage. When there's no garbage I go around helping customers too. Being in high school and having a job now has given me a ton of freedom, and even though it's challenging, I've become more responsible.
Jenna Joyce (11)
"What is your most embarrassing moment?"
"In 5th grade I farted during the sit up test. That's the whole story"
Justin Beitzel (11)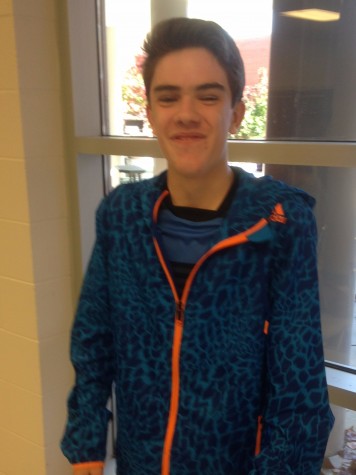 "What is your most embarrassing moment?"
"My most embarrassing moment was freshman year basketball tryouts. I was still new to the school, so I didn't know a ton of people. During warm-ups, I was elected to be one of the first people to demonstrate. It was a easy warm up but I tripped in front of everyone. That was the last time I've tried out for basketball since."